STATE LEVEL SEMINAR ON EUTHANASIA (30th July 2016) REPORT
Sanjeevan, Society for Youth Development, Ponda organised a state-level seminar on Euthanasia in association with G. R. Kare College of Law, Margao on 30 th July 2016. The main objective of the seminar was to create awareness and understanding among the public regarding 'passive euthanasia' and the need for "The Medical Treatment of Terminally Ill Patients (Protection of Patients and Medical Practitioners) Bill."and to mobilise public opinion and seek recommendations in favour of the present bill.
The seminar began with Principal of G.R.Kare college, Mr. Arun Nadkarni delievering his welcoming address.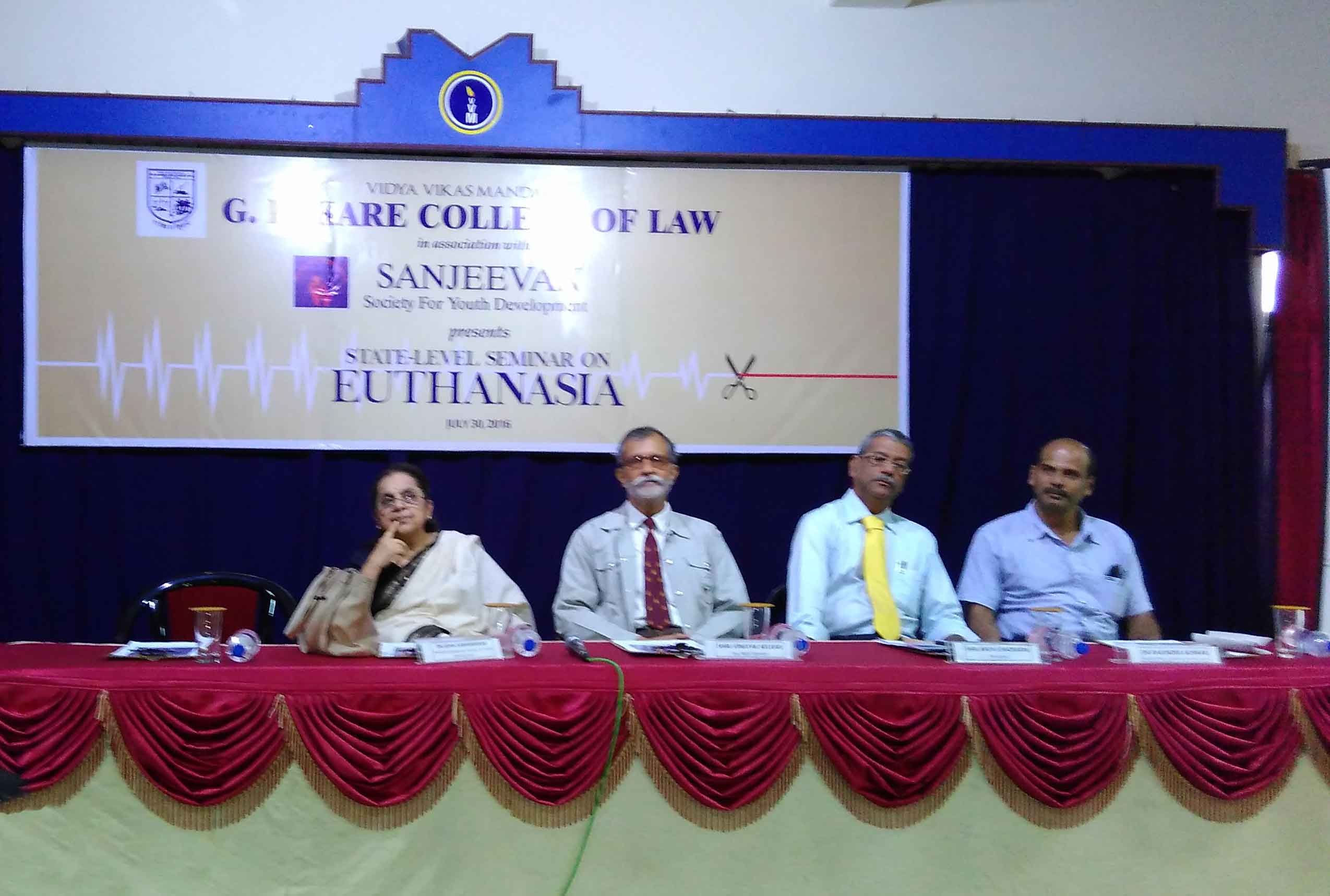 Dr. Asha Sawardekar, the President of Sanjeevan, Society of youth development gave an overview on Euthanasia. She put forth the care and affection accorded to women, children and elderly persons at their society.
The first speaker in the first session was Dr. Rajendra Borkar, Health Officer at Curtorim Health Centre. He enlightened the audience on 'Euthanasia: social perspective'.
The second presentation was made by Ms. Goretti Simoes and Ms. Shruti Nadkarni, faculties if G.R.Kare college of Law.
The key note address of the seminar was delievered by Mr. Vinayak Kelkar, Professor and social activist from Pune.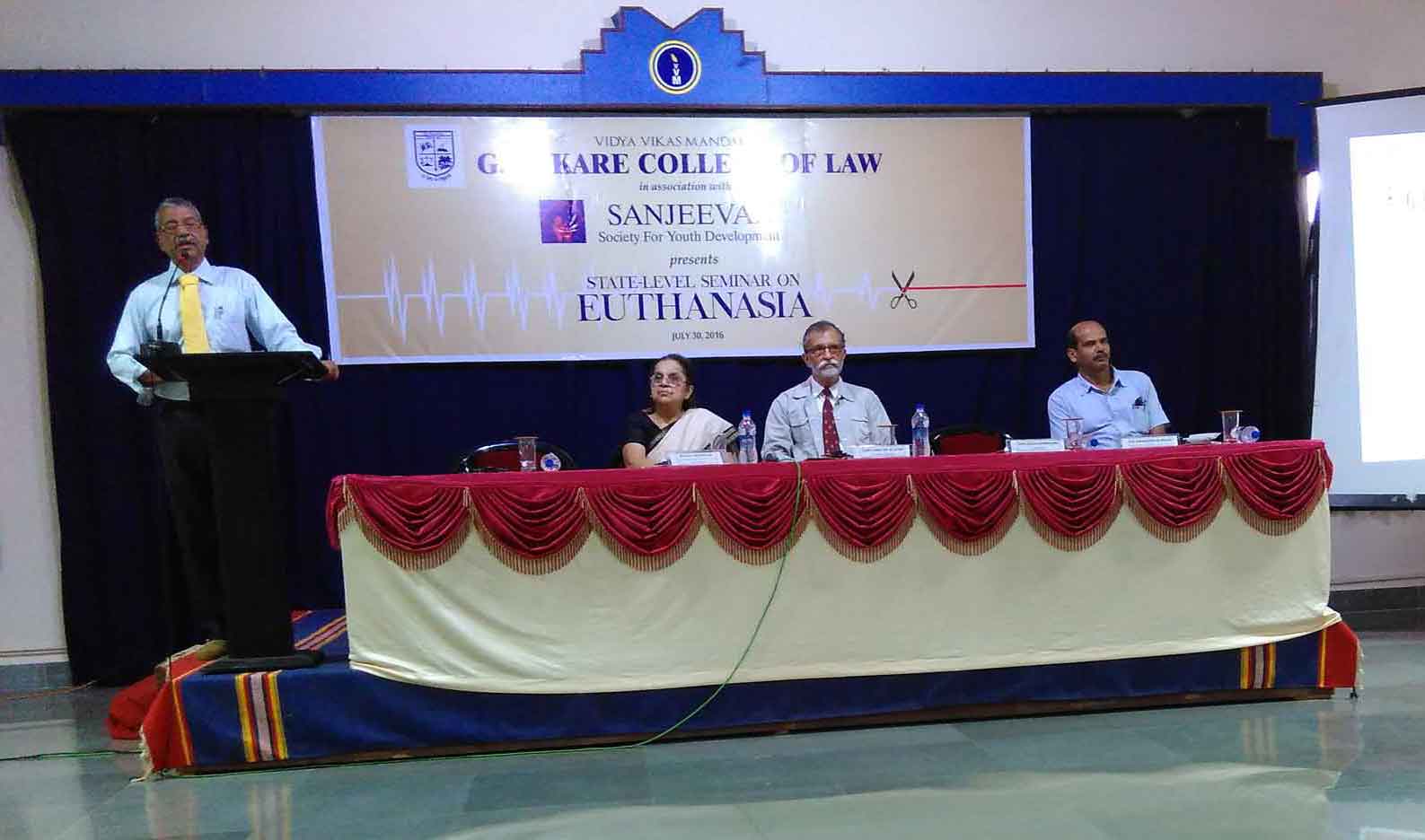 The seminar ended with a resolution that Government should pass the legislation promoting Passive Euthanasia with adequate safeguards to ensure that the said legislation is not mis-used. This resolution was read out by coordinator of the seminar Ms. Goretti Simoes, Assistant prof. G.R.Kare college of Law.
The seminar was attended by teachers and students from various colleges across Goa.