WINTER'S DONATION, GERMANY - Nutritional, medical & educational assistance to poor families
India has exceptionally high rates of child malnutrition, because tradition in India requires that women eat last and least, after looking after their husbands and men folk in the household, even during pregnancy and while lactating. Malnourished women give birth to malnourished children, perpetuating the cycle.

Under this programme children along with their mothers were assisted to get proper nutritional, medical and educational aid.
Six children along with their mothers were selected from the villages of Bandora, Kavalem, Gavanem under this scheme. They are provided with nutritious food items, medical and educational help.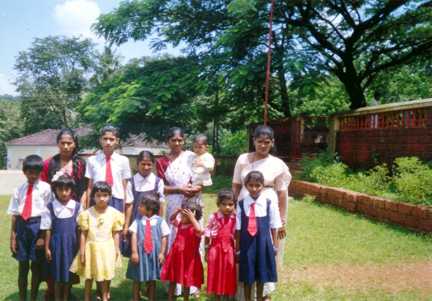 Children selected under the Winter's donation scheme.